Commitment and Accountability Training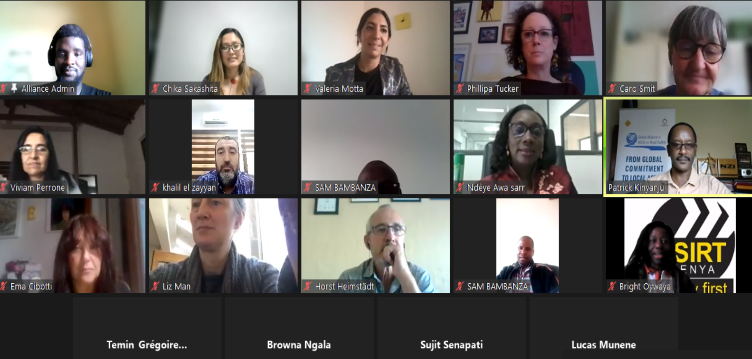 In November, the Alliance hosted a training on Commitment and Accountability which was delivered in collaboration with Accountability International.
Our members in Africa attended this capacity building session where they were trained on how they can drive accountability at the national level, monitor progress and advocate for action.
They were introduced to the concept of shadow reporting and various accountability tools including score core cards which they can deploy in holding governments accountable with the objective to accelerate changes and give visibility to strong leadership and best practices.
The training held online via Zoom on 2-3 November 2021.
---